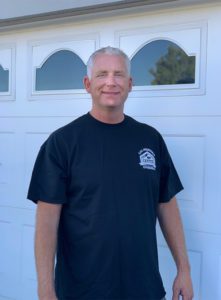 I started working in the garage door business in 1994. And in 2001 I decided to start my own business, founding Cal-Western Overhead Doors. We are a family owned and operated business located in Ventura. We serve all of Ventura Country, Santa Barbara, and West San Fernando Valley.
With 25 years of experience, and 19 years of owning and operating Cal-Western Overhead Doors, I will personally work for you. I pride myself in taking on the smallest service call to the largest garage door installation – and everything in between.
From taking your first phone call, to the repair of your existing door or opener, or the installation of your new garage door or opener, I look forward to serving you. Cal-Western Overhead Doors is available to help with all your garage door, garage door opener and repair needs.
Please contact me with your garage door questions today.
Cities served by Cal-Western Overhead Doors include Ventura, Saticoy, Santa Paula, Fillmore, Oxnard, Port Hueneme, Camarillo, Somis, Santa Rosa Valley, Lynn Ranch, Hidden Valley, Simi Valley, Ojai, Oak View, Casitas Springs, Mira Monte, Meiners Oaks, Santa Barbara, Mussel Shoals, Carpinteria, Summerland, Montecito, Mission Canyon, Hope Ranch, Newbury Park, Thousand Oaks, Westlake Village, Oak Park, and Agoura Hills.